Within a hailing distance from the health

You will always be welcome by our smiling staff as you enter the healing environment of the Balneotherapy centre, where most of the therapeutic procedures are provided only a few meters from the main entrance. The Bistro is accessible directly from the spacious premises of the Balneotherapy lobby where you can find several stands offering clothes and souvenirs. Whether you have just completed your massage or a healthy carbonic bath, or are just wandering across the spa, you will always be welcome at this cosy spot. The Bistro is open every working day from eight o'clock in the morning to four o'clock in the afternoon, when the life in the Balneotherapy calms down. Exceptions to this are discotheques with live bands or DJs, which take place every Tuesday and Friday from 07:00 to 11:00 p.m.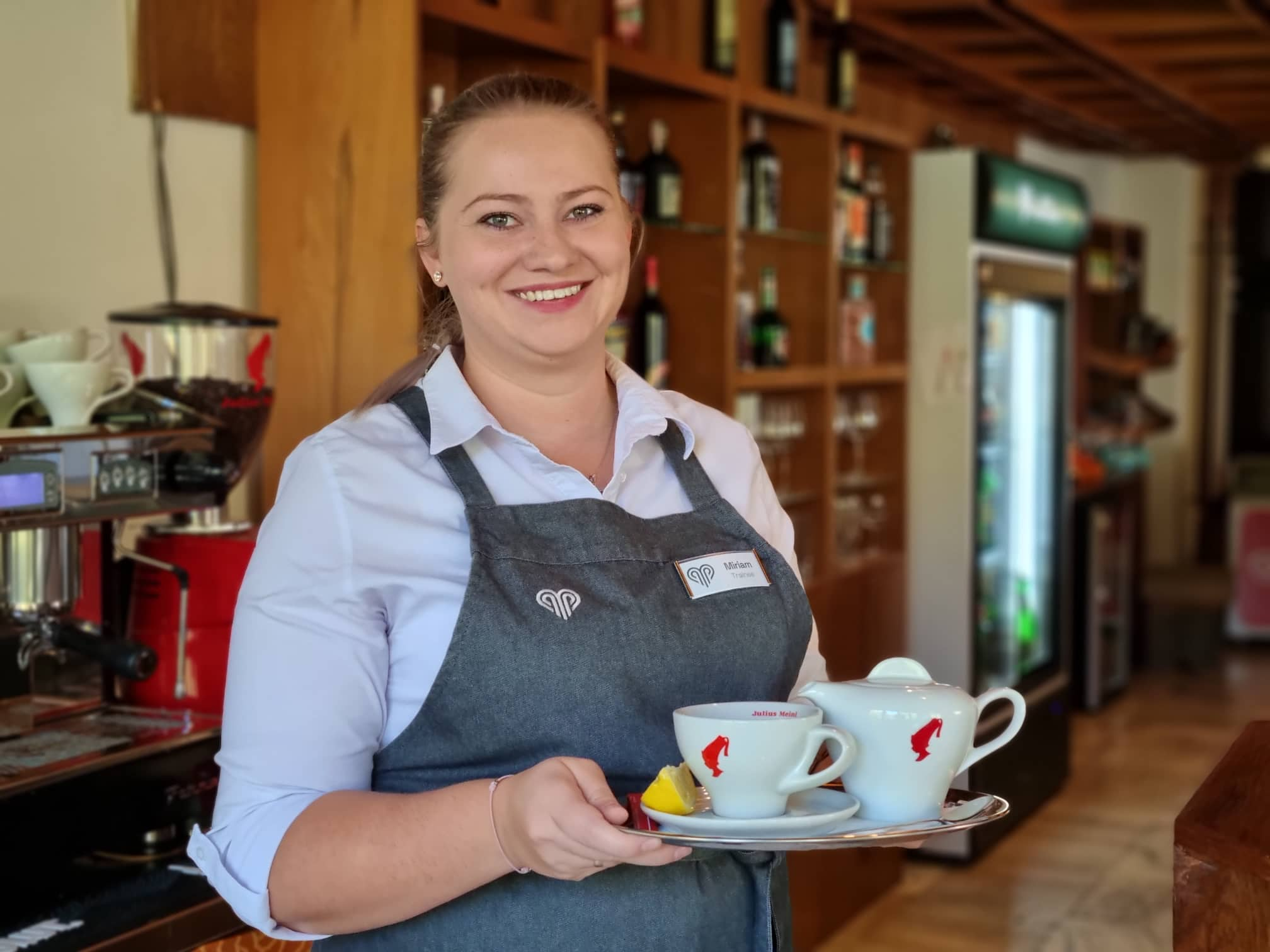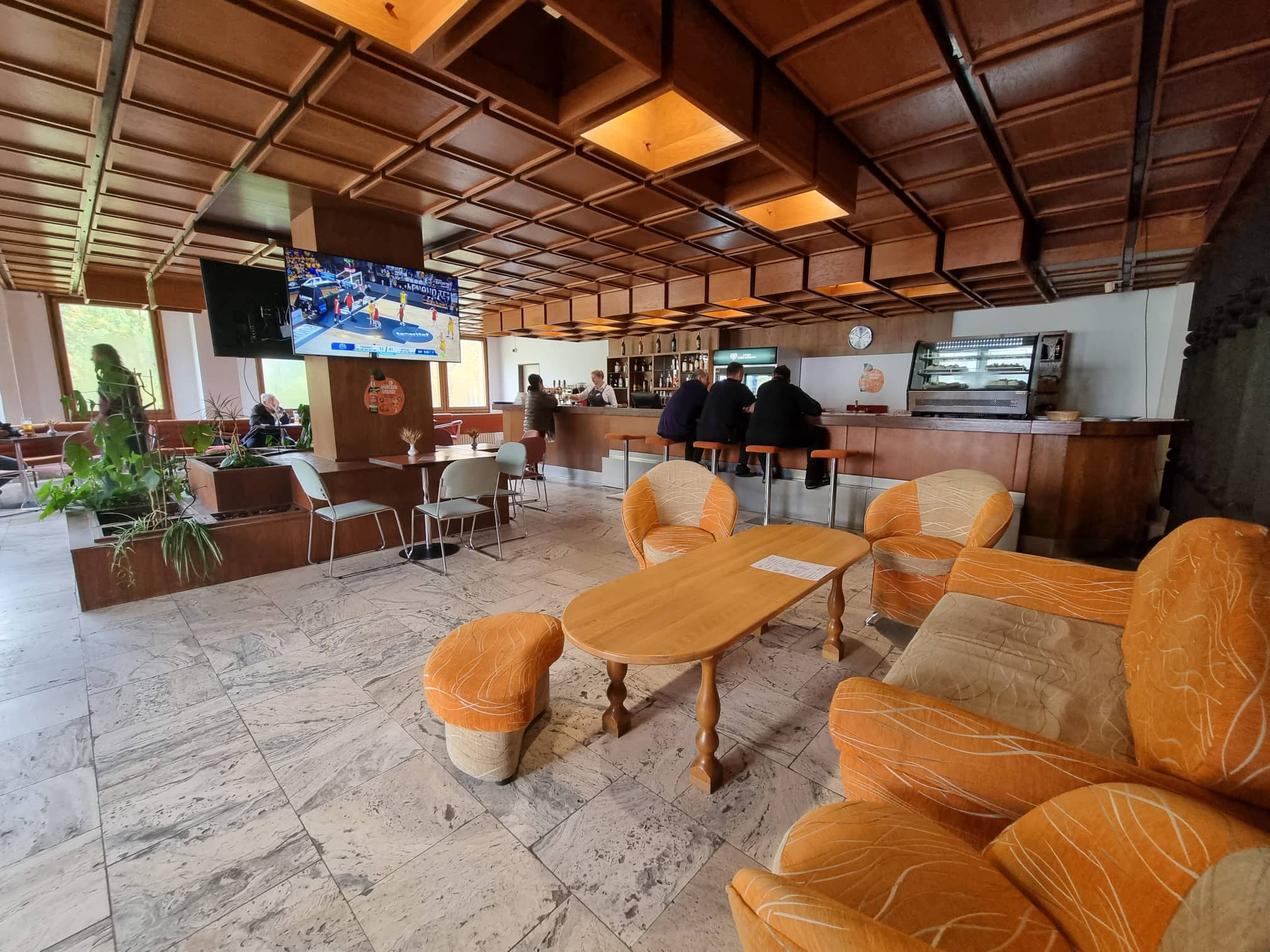 A retro style created by the time

Around the whole bistro, there are comfortable sofas surrounded by tables arranged in a sophisticated manner, as well as armchairs and chairs. Every observant visitor will notice the retro style of this space. The retro touch in this Bistro evokes a feeling of finding oneself back in the old times, forgetting about the problems of the present times. Even though the key monument is a pillar surrounded by a garden full of green plants, the heart of the bistro is a long bar, at the end of which there is a deli  display offering fresh sandwiches to sate one's appetite and please a fancy tongue, as well as excellent cookies offered daily.  
Just like in our other facilities, this Bistro is saturated by a scent of a top-class selection of Poesia coffee types by Julius Meinl, available at the bar. Those who fancy tea will be pleased too by our offer that includes, for example, fresh mint tea, fresh ginger tea or herbal teas, as well as the Julius Meinl tea selection. You may also choose from various refreshing lemonades and mineral waters, but also some stronger beverages. Beer lovers will be pleased to find there a wide range of beers while wine lovers will appreciate the quality of wines, offered depending on a season. We are looking forward to your visit!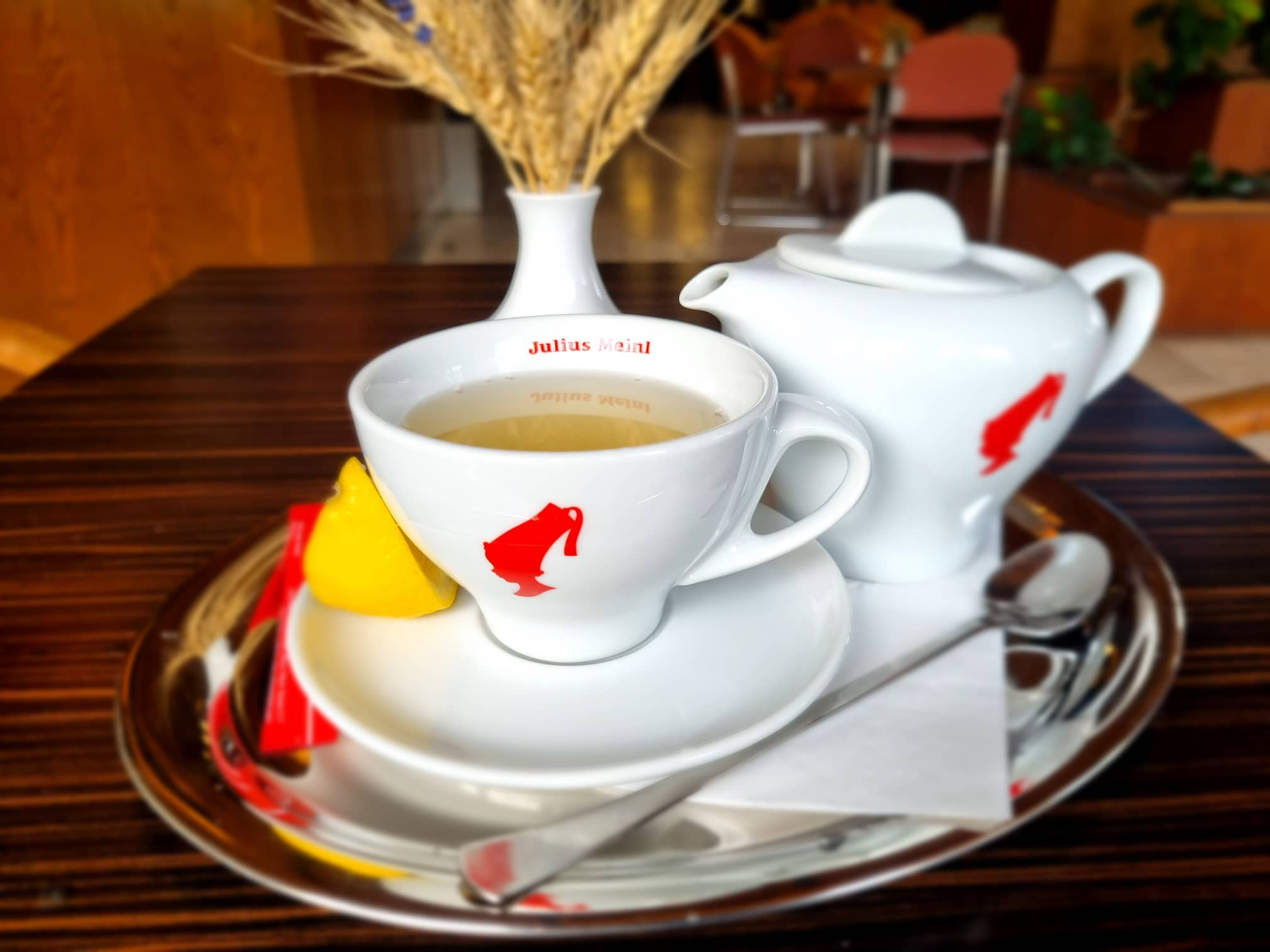 | Opening hours |   |
| --- | --- |
| Monday - Friday | 08:00 a.m. - 04.00 p.m. |