"History, coffee and Spišská Magura"

Grand Hotel Strand is located under the eastern slopes of the Spišská Magura hill in the Stará Ľubovňa District. The building was built in late 1920s and early 1930s. Today, it is on the list of historical monuments. Thanks to the famous Polish noble family of Zamoyskis, the whole spa resort was renovated and improved, including the Grand Hotel Strand****. A touch of history will charm you in the premises of the main restaurant that offers a wide range of meals, and in the Lobby bar where those who fancy high-quality coffee and other delicious beverages will be very pleased. It is entirely up to you whether you decide to enjoy a unique atmosphere in the comforting hotel or a beautiful view of the outdoor swimming pool surrounded by mountains, which is offered at our suspended terraces.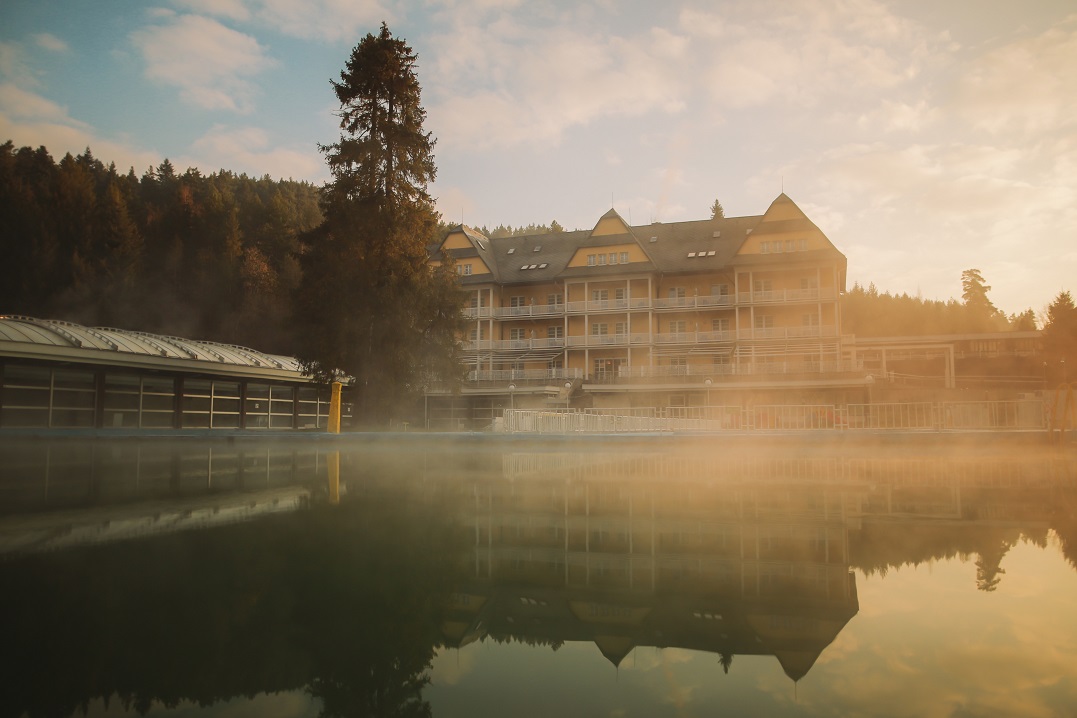 Location:

The Hotel is situated right above the summer-time mountain outdoor swimming pool and it is connected to the Balneotherapy building with a corridor.
Available rooms:
Single room
Double room
Apartment 
Maisonettes
In-room facilities:
Bathroom, toilet, radio, telephone, TV sat, Wi-F
Hotel amenities:
Hotel restaurant, Lobby Bar, summer-time mountain outdoor swimming pool
Other services:
Massages, therapeutic procedures, swimming pool, wellness directly in the hotel
A luxury hotel in the Spanish style
This luxury hotel with a rich history was built in the Spanish style. All year round, it offers a thermal swimming pool filled with carbonic water from the Izabela spring with a temperature of 23 degrees of Celsius that emerges to the surface right under the hotel.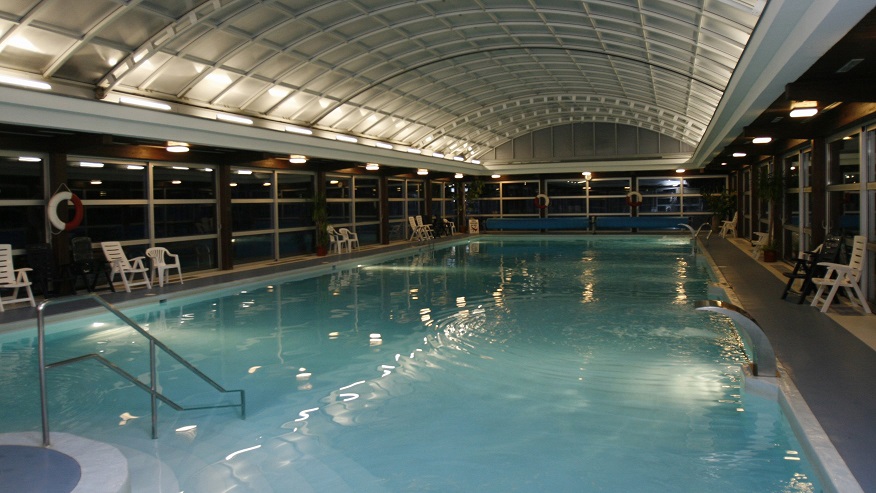 "Comfort, services and… thermal swimming pool"
For your comfort, we offer a wide range of accommodation options, including single or double rooms, suites, apartments or maisonette apartments. The hotel has 45 rooms with a capacity of as much as 99 guests. The rooms offer beautiful views of the surrounding nature of the northern part of the Spiš Region. They are equipped with standard room amenities—a TV set, telephone, mini bar, safe and, of course, the Wi-Fi signal. The hotel includes the Aqua Thermal Wellness with a steam herbal sauna and a dry Finish sauna. In both saunas, you will find a bucket filled with healing water taken directly from the spring for your refreshment, a hot tub, an indoor thermal swimming pool and a thermal outdoor swimming pool complex, which has long been the largest one in Slovakia.
Aqua Thermall Wellness
Aqua Thermal Wellness is located directly in the hotel.