Leisure in the spa

Lobby Bar in the Travertín I Hotel is a new, modern and very well equipped space in our spa. It is located next to the reception desk of Travertín I Hotel with the fully renovated interior. In the past, these premises were used as offices, but today they are available to our guests as a pleasant space where they can spend their leisure time. The design of the bar is in harmony with the style of the hotel—wooden elements with grey decorations, such as grey sofas that provide comfort to those who enjoy their favourite drinks.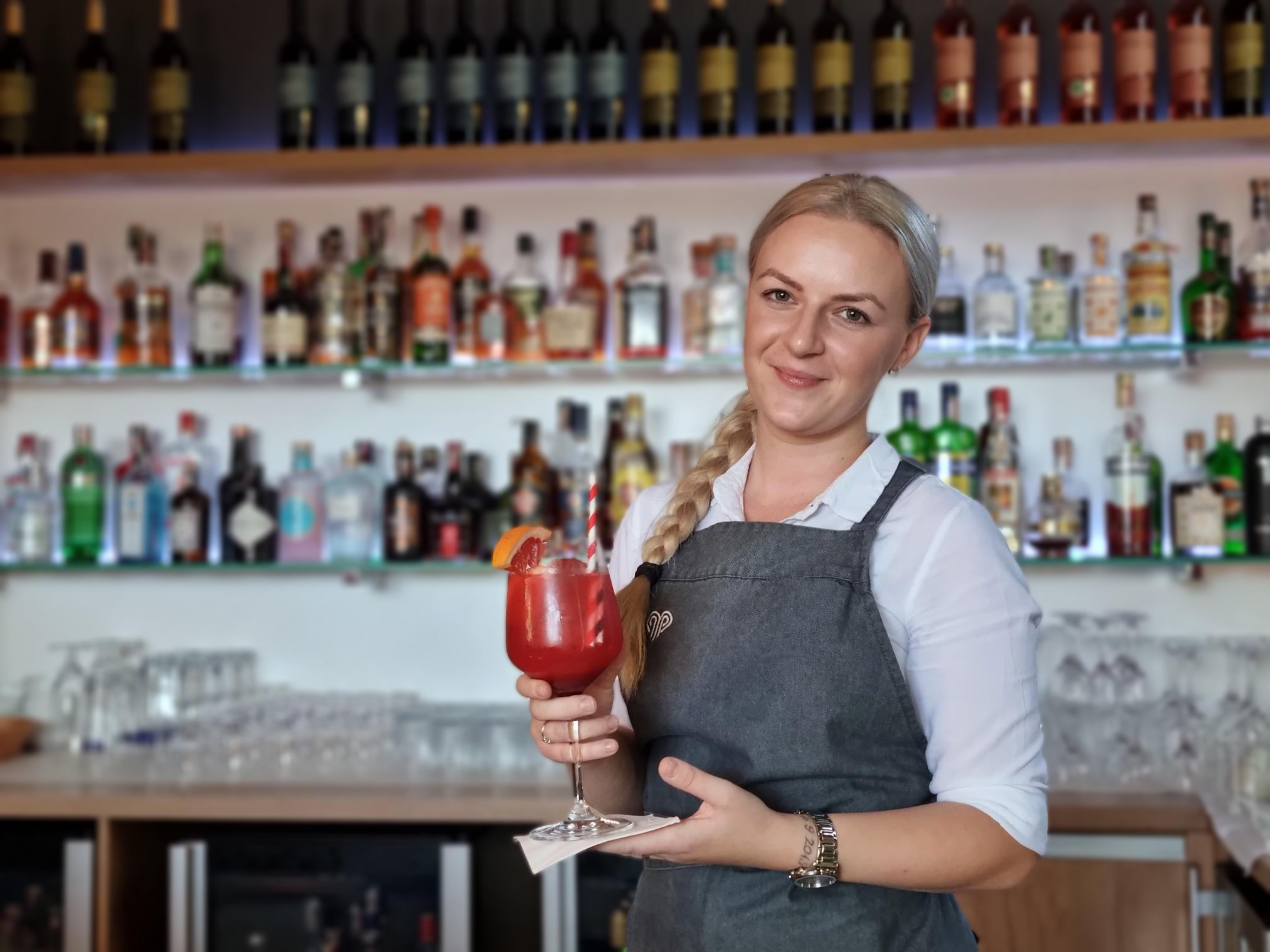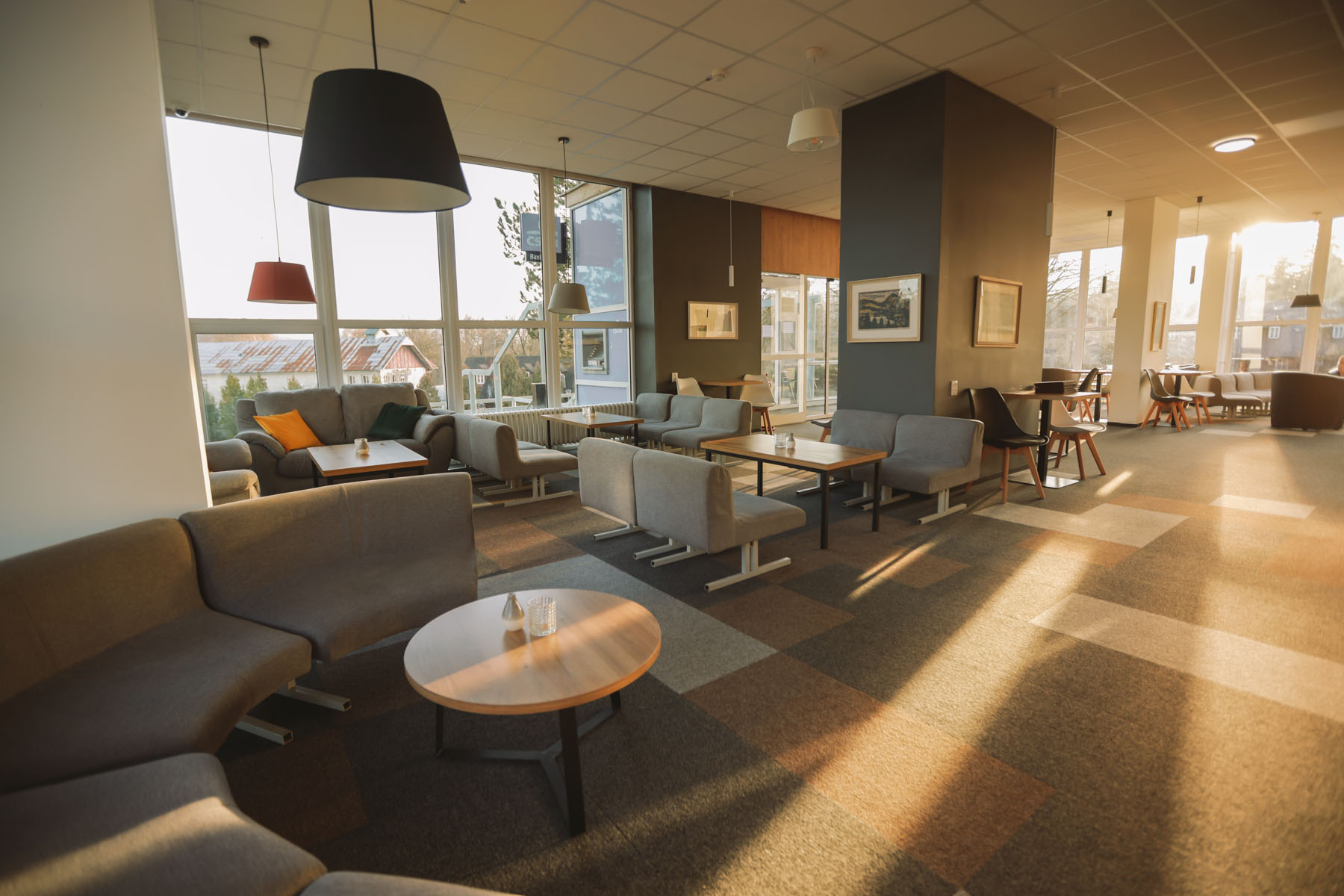 New but familiar

Although the whole Lobby Bar is new and modern, we tried to be sensitive in maintaining the tradition of the original hotel which now certainly belongs to the spa monuments. This is proved, for example, by the original armchairs available to our guests. They were all reconstructed and have new upholstery. Sitting in them, while enjoying a refreshing drink, will do you good as you arrive to the spa to check in for your therapeutic stay. 
To health!

The offer of the Lobby Bar in Travertín I Hotel is really rich. Coffee prepared in various ways, as well as fresh teas and teas made by famous brands. Gourmands will certainly try our hot chocolate. Draught and bottled beers are a standard part of our offer. The range of spirits is really excellent. Famous global brands of Gin, Brandy, Cognac, Rum or Whisky, as well as traditional fruit liquors and cocktails. What more to add? Just "To Health"!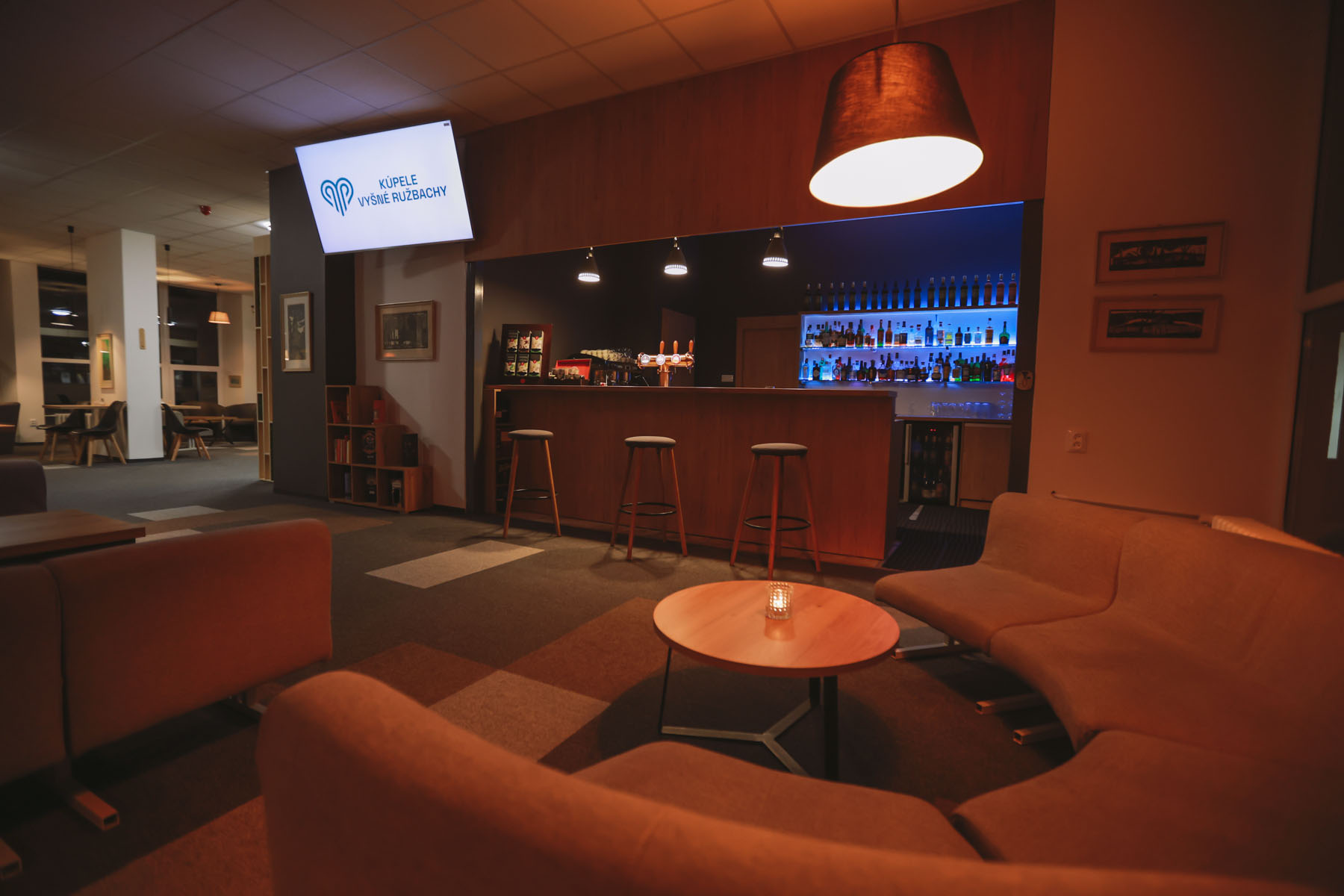 | Opening hours |   |
| --- | --- |
| Daily | 08:00 a.m. - 10.00 p.m. |