Elegance, history, perfection...
When entering the Grand Hotel Strand****, perceptive visitors may catch a pleasant scent of delicious coffee coming from the Lobby Bar situated just behind the corner, opposite the reception desk, in the splendid and representative premises. The bar is exceptional in every aspect. It is open every day from morning till late evening so that our clients and visitors may enjoy a delicious cup of coffee or their favourite drink in the comfort of the hotel at any time. If you want to experience the atmosphere scented by the distant spa history, luxury in small details of the furnishings, and enjoy perfect delight for your taste buds, this is the right place.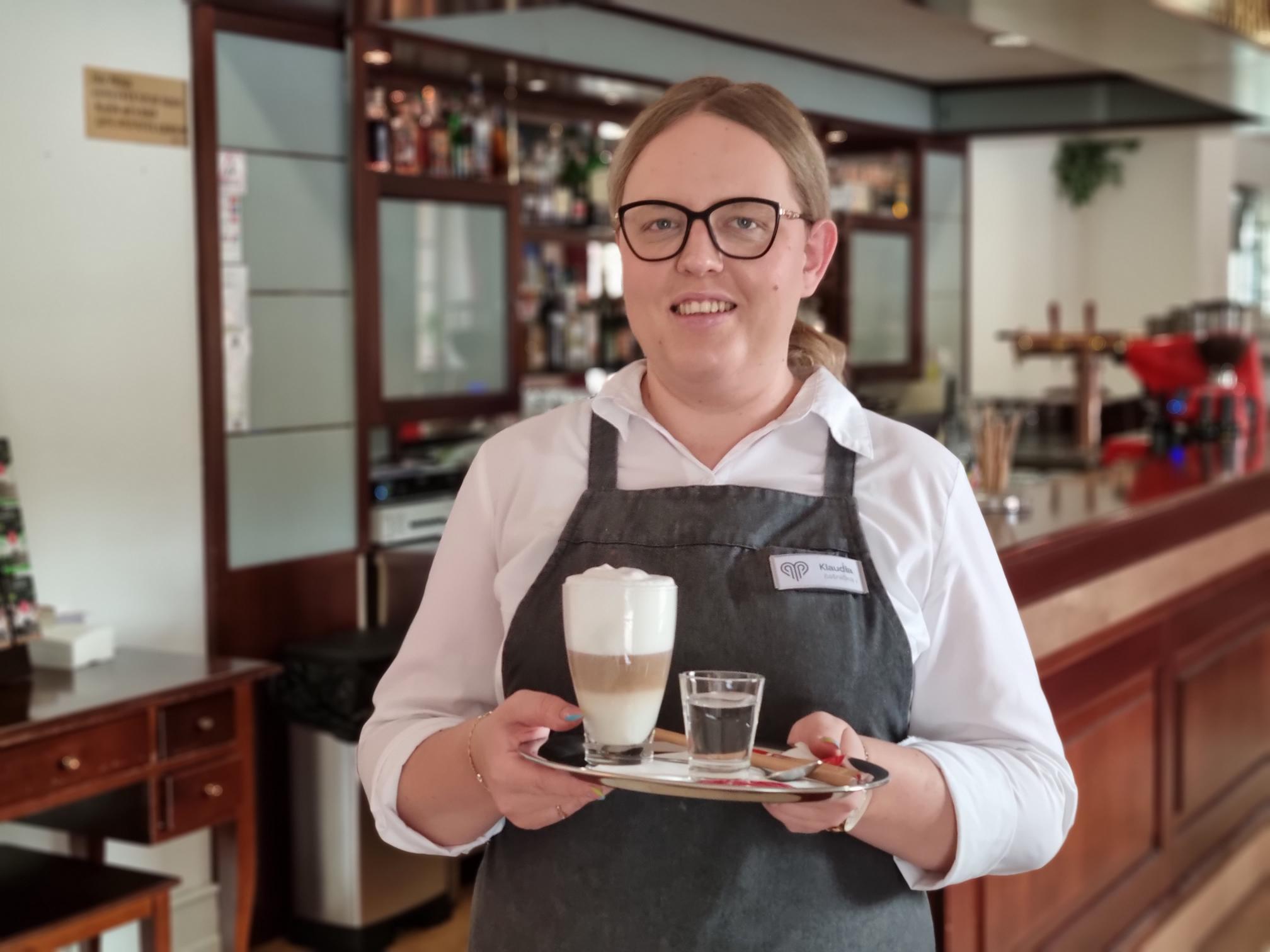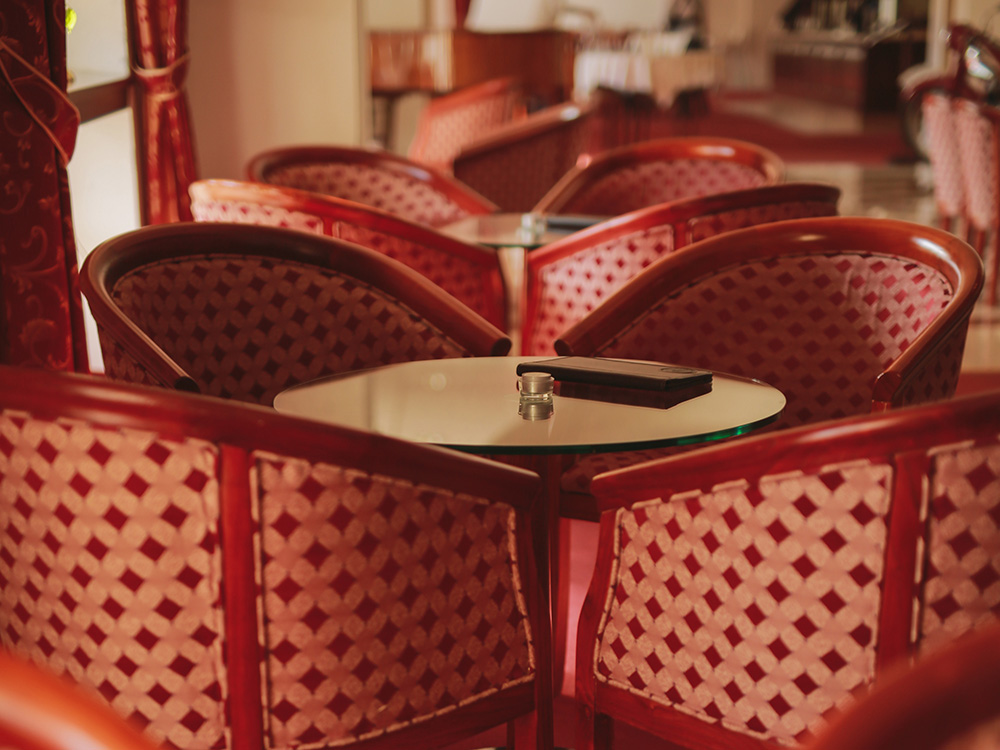 Small but great experience
The heart of the Lobby Bar consists of a luxury bar hiding the treasures which you may explore in the menu of beverages or learn about from our skilful bartenders. They will recommend or offer you the best of the daily offer. The state-of-the-art coffee making technology guarantees that a cup of Espresso, Cappuccino, Vienna, Algerian or Irish coffee, or unique Caffè Corretto, will be a small but great experience taking place at your very table while you are comfortably sitting in an elegant historical armchair. The dominant feature of the Lobby Bar is a massive piano by which music evenings are often organised.  
Finest Selection
A selection of Czech and Slovak beers together with a seasonal offer of wines by the glass of the highest quality are never absent in our offer. We specialise in an unbelievable selection of distilled spirits. Twelve types of Gin of the top-class brands, Brandy, Cognac, a selection of Rums, Japanese, Scottish, American and Irish Whiskey, and an excellent selection of local and global distilled spirits or cocktails, they all represent an offer that will simply make you visit the Lobby Bar again. We are looking forward to your visit and we will welcome you in the unique atmosphere of the Lobby Bar in the Grand Hotel Strand****.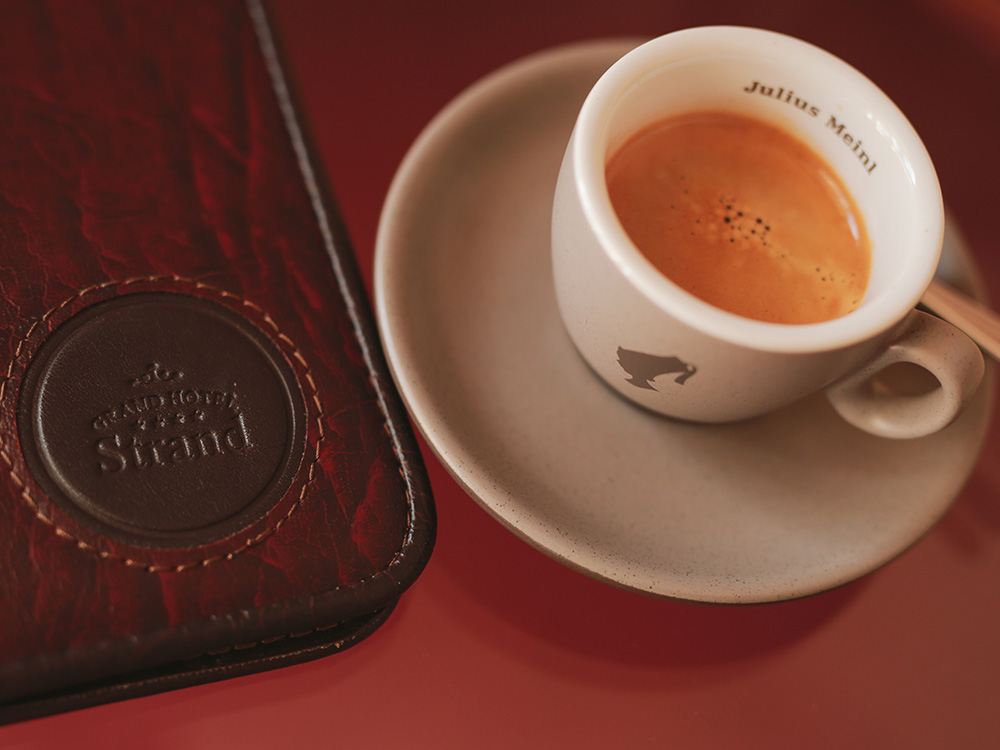 | Opening hours |   |
| --- | --- |
| Daily | 08:00 a.m. - 10.00 p.m. |